Generation Change: A dialogue on self-development and employment post-conviction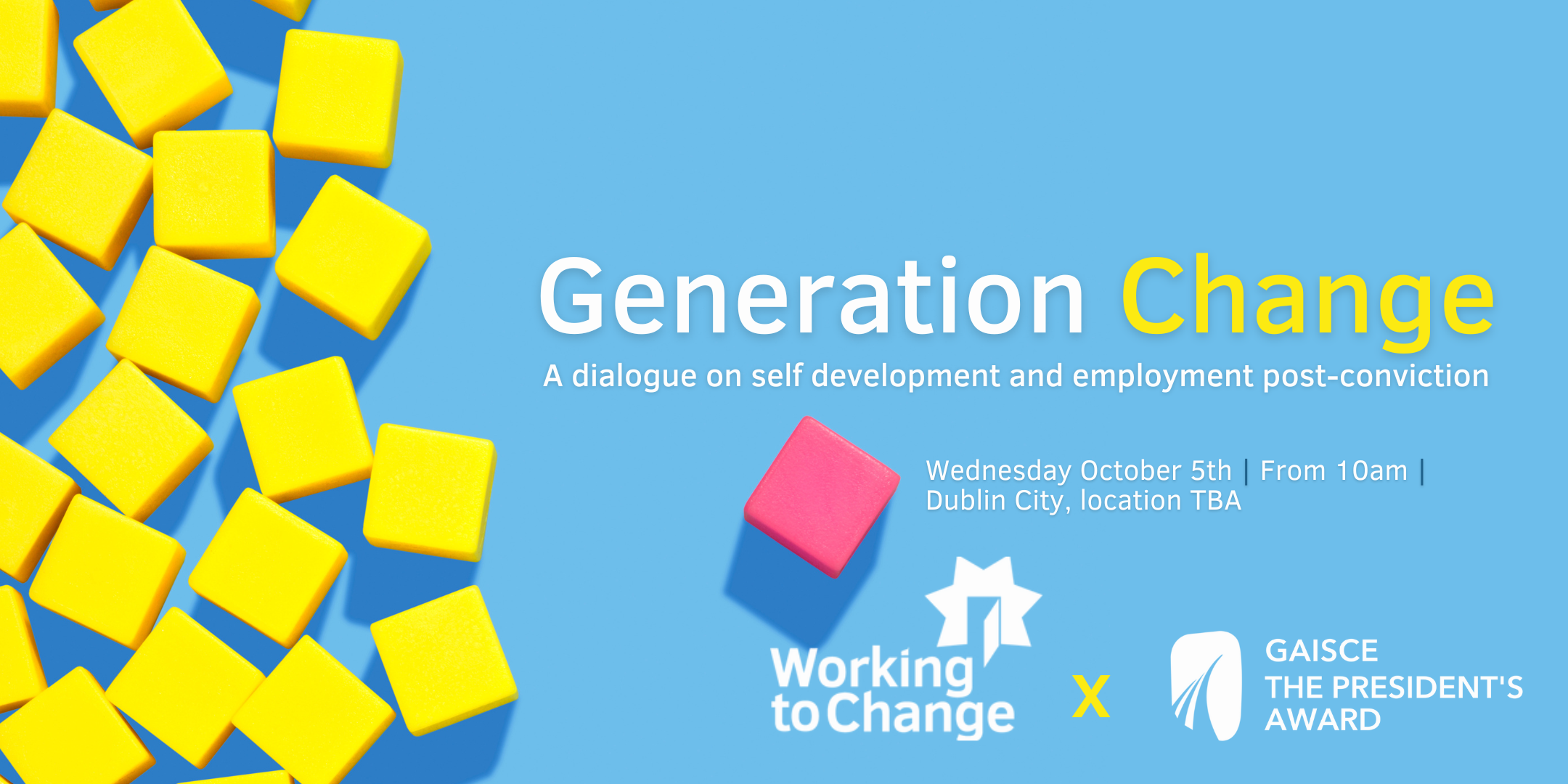 Please save the date of Wednesday, October 5th in your calendars today for Generation Change: A dialogue on self-development and employment post-conviction, facilitated by Gaisce – The President's Award with Working to Change.
You can RSVP here now, via Eventbrite.
What this event is about
We want you to join us to talk about supporting careers after conviction, and what we can do at key moments during someone's time within the justice system to facilitate that progression. Together, we want to increase employment options for people with criminal histories as a way of reducing reoffending, promoting active citizenship, safer communities and fewer victims. This timely collaboration between Gaisce – The President's Award and the Working to Change Strategy is about changing the all too often negative narrative that implies that the presence of a conviction means a lack of job opportunities and prospects, to one of hope and transformation through self-development.
What to expect on the day
We are gathering people across the criminal justice sector, along with NGOs, educators, Community Based Organisations and employers to contribute and shape the day with meaningful and practical takeaways for all who attend. You can expect engaging panel discussions and Q+A, provoking contributions and opportunities to network and meet others across the sector. Lunch will be provided. Registration is at 10am.
We hope to see you there
This event is about expanding the dialogue across justice agencies and employers – getting heads in the room – and moving forward together on a path of change. We will have a very special announcement soon regarding the location of the venue, so keep an eye out on your emails after you register!